Dan Dye – Managing Director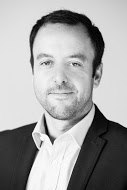 Dan is an equity shareholder and has grown with the business for over a decade. Years of experience in delivering helical solutions in Infrastructure helped Dan manage the business through turbulent times in the recession. He has been crucial in the recent re-engineering of the offer and the grass roots passion for value generation.
As Managing Director, Dan leads the team, yet focuses on the engine room delivery of the business. He drives each department to meet expectations in performance and margin by exceeding both client and shareholder goals.
He makes sure ScrewFast is "doing what we say we're going to do"!
Andrej Podpriatov – Technical Director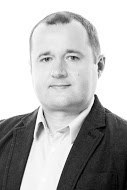 Andrej's background is Structural Engineering and Design Management.
Andrej has 15 years of engineering experience in Consultancy and the Construction sector. He has worked at a senior engineer's level for a number of companies in the UK and mainland Europe.
Andrej's experience in design and management, his ability to overcome professional challenges and solve complex technical tasks, enables him to lead the technical side of the company. Among his key challenges are R&D, product improvement and design development. His team has to demonstrate the technical innovation excellence clients expect.
Iaian Turkentine – Operations Director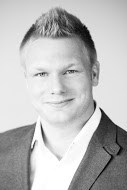 Iaian joined ScrewFast in 2007 as a Project Manager. Developing to lead the project team he has overseen the delivery of in excess of 300 projects in various industry sectors including Energy, Electrification, Rail, Roads and Civils.
In 2013 Iaian was appointed Operations Director and in this capacity he oversees the effective delivery of all projects and directs operational activities whilst taking ownership of the high standards industry demands; including project delivery, pile testing, stock management, plant management and maintenance, quality control and continual improvement.
Iaian ensures that ScrewFast operates within the boundaries of the ISO9001 UKAS accredited Quality Management System, whilst ensuring safety, programme and budget are not compromised.
Danny Jefferies – Sales & Marketing Director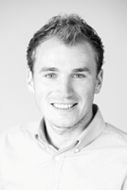 Danny leads the Sales and Estimating Teams and heads the Commercial Department. Danny joined the business in 2008 and has been focused on delivering best value and commercial benefits to our clients.
His earlier career in corporate services and international shipping has brought a depth of commercial experience from International markets. His experience in the Construction Sector allows him to help clients find solutions, to sometimes difficult problems, within the contracting environment.
Danny manages the interface and works closely with the Project Delivery and Design departments. The team's responsibilities include the preparation and submission of tenders and bid proposals, as well as the commercial and contractual negotiation, not only at pre-contract stage, but also during the construction period through to final account sign off.
He is also heavily involved in the new business sector and building key client relationships.